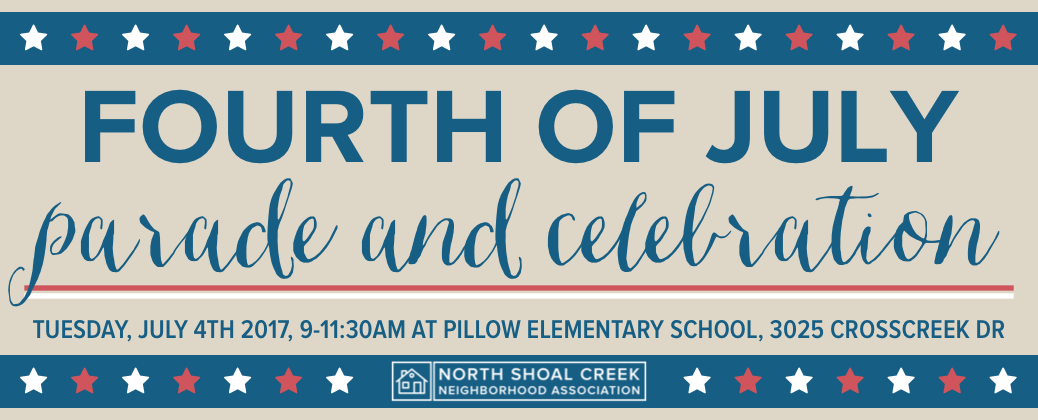 17TH ANNUAL INDEPENDENCE DAY PARADE AND CELEBRATION
17TH ANNUAL INDEPENDENCE DAY PARADE AND CELEBRATION
Join us for our annual parade and celebration on Tuesday, July 4th from 9 – 11:30AM at Pillow Elementary School. We'll be awarding contest prizes, raffle prizes, and there will be food and games for everyone.
Gather in the circle drive at the Pillow Elementary School entrance at 9:00AM.
There will be a brief opening ceremony at 9:10AM.
The parade will begin around 9:20AM.
We will be announcing raffle winners at 10:30AM.
Prize Categories
Be sure to dress in your best patriotic wear. To be eligible for a prize, register and pick up a number at the Parade Registration Table at Pillow.
Best bike decoration (adult)
Best bike decoration (child)
Best historic decoration/costume (adult)
Best historic decoration/costume (child)
Best wagon decoration
Youngest participant
Most patriotic dog
Most creative overall
Food and Games
After the parade, the celebration moves to the tent pavilion on the playground behind the school. Enjoy fun activities with your neighbors and stay for the announcement of raffle winners at 10:30 a.m. The best decorated winnerswill also be announced at that time.
Kona Ice
Face painting
Games for kids
Bounce House (Adults must fill out a waiver for kids to receive a wristband to jump. No band = no bounce!)
Austin Fire Department
Don't forget to swing by our membership table to support events like this!
Help Needed
Join our small group of dedicated volunteers and help create a super fun and awesome parade and party for our neighborhood. Please call me at 360-790- 1774 or email socialchair [at] nscna [dot] org to join our July 4th Committee.
See you on July Fourth!
Tara Lane Bowman, Social Committee Chair