The second quarterly meeting of the North Shoal Creek Neighborhood Plan Contact Team will be held on Thursday, May 9, 6:30-7:55 p.m., in the First Texas Honda Conference Room. The agenda includes a discussion of how our neighborhood plan may be affected by the guidance the Austin City Council is providing regarding the City's Land Development Code rewrite.
All contact team meetings are free to attend and are open to the public.
A complete agenda for the meeting is posted below.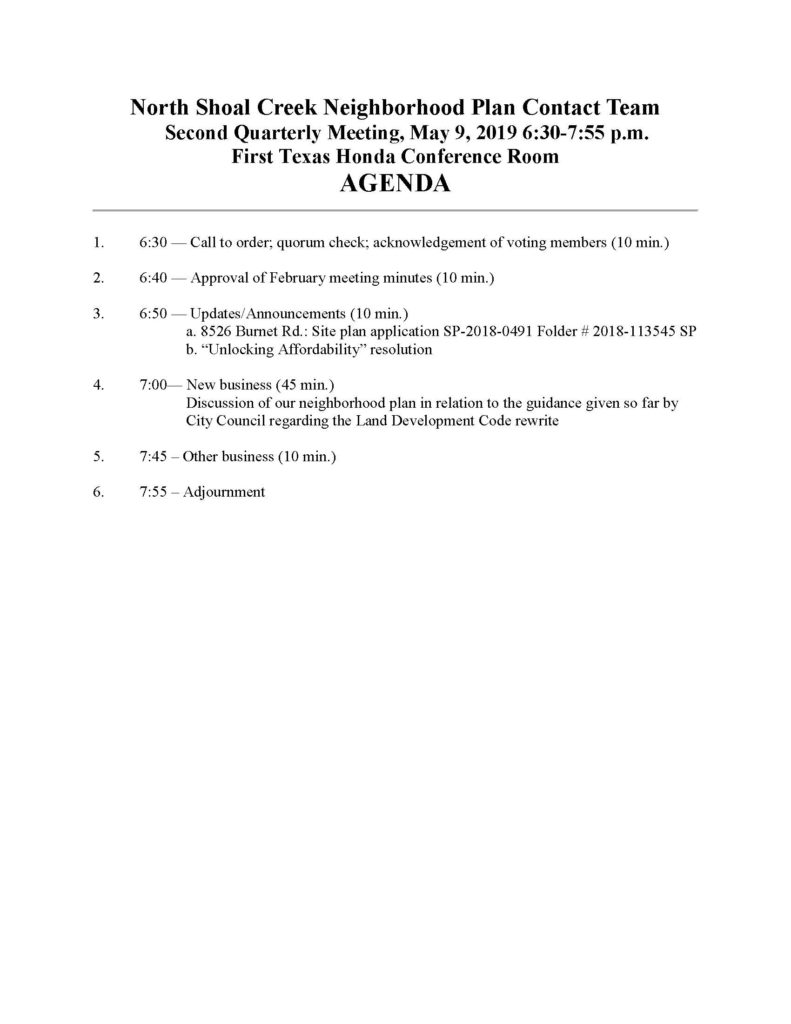 North Shoal Creek Contact Team To Discuss City Council Guidance on Land Development Code Revision