On June 8 and 9, volunteer members of the North Shoal Creek Neighborhood Association (NSCNA) Beautification Committee installed glass tile mosaic panels on the concrete columns on the North side of the Steck Avenue bridge over Shoal Creek, as shown here: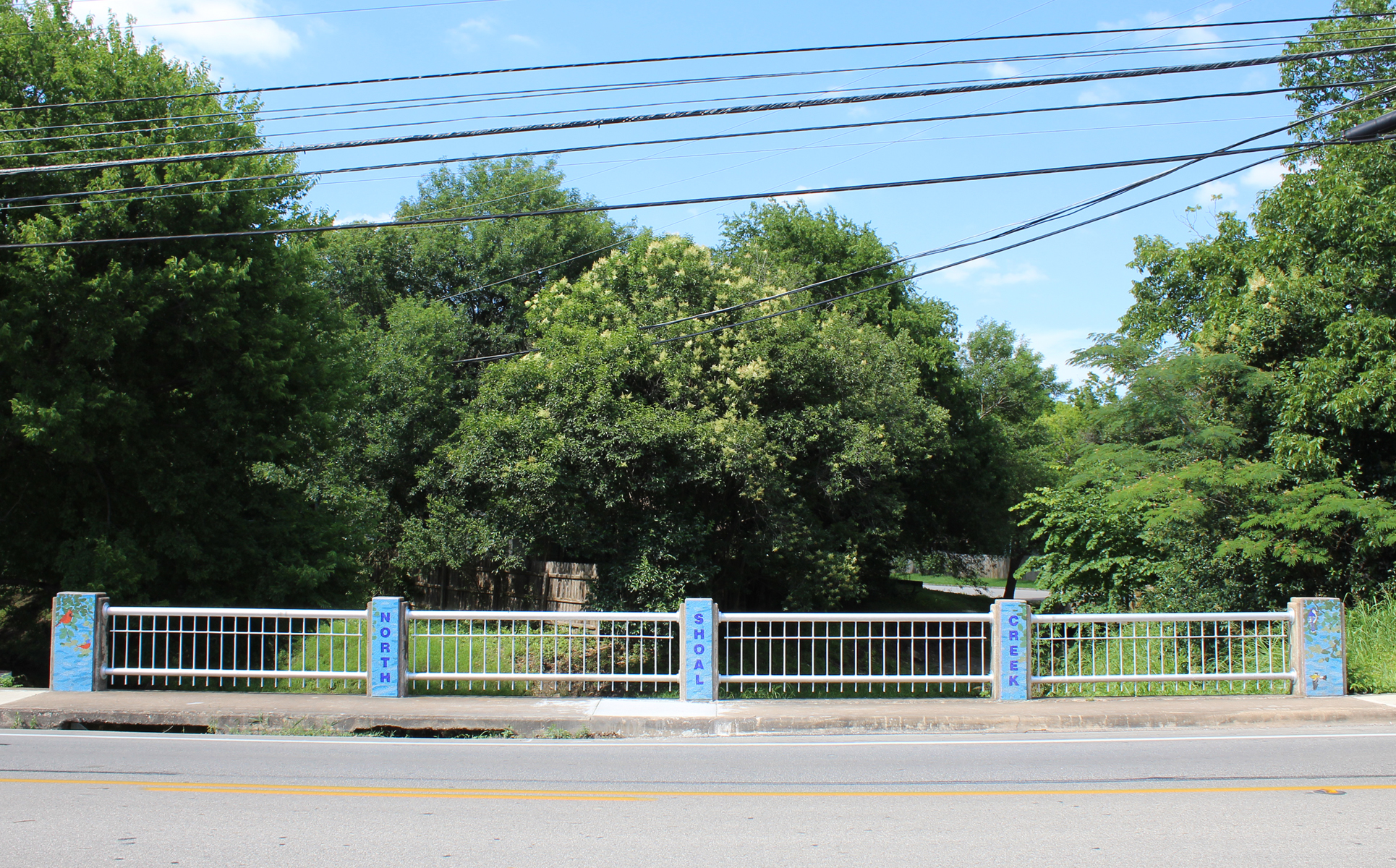 This composite of photographs of the panels provides a close-up view of the panels:
Detailed finishing work on the panels will be completed soon.
The panels were designed and constructed by volunteers. Preparations began in September 2018 with a class at Austin Mosaic Guild, taught by Dianne Sonnenberg, who has provided valuable instruction, assistance, and guidance throughout the process. Construction of these panels began in November 2018 and were completed in May of this year. The next phase of the project will be to construct the panels for the South side of the bridge.
This project is one of several included in a city Neighborhood Partnering Program approved in February 2017. Completed projects include construction of approximately 750 feet of sidewalks by the city in the neighborhood, and construction of the North Shoal Creek Community Garden.
STECK AVENUE BRIDGE MOSAIC PANELS