The City of Austin has contracted with Joe Bland Construction to upgrade a portion of the water and wastewater line on Steck.

Where: The project will start at the Steck/Daleview intersection and continue east to the Steck/Rockwood intersection. Then the upgrade turns north on Rockwood for about 400 linear feet to the box culvert on Rockwood.

When: Work on the Steck section begins May 9 and is expected to extend to the end of June. Work on the Rockwood section will begin June 13 and is expected to extend to the end of July.

Traffic changes on Steck: During this project, Steck will become two lanes between Daleview and Rockwood. Work will take place in the westbound lane of Steck. Westbound traffic will be pushed to the center lane, while eastbound traffic will remain in its normal lane.

Traffic changes on Rockwood: Rockwood north of Steck will be open to one-way traffic traveling north to south only. There is no construction on Rockwood south of Steck.

The Media Committee thanks Steve Fuquay, project manager for Joe Bland Construction, for providing us with this information, and neighbor Rick Perkins for giving us a heads-up about this project.
Top image below: Lane changes and signage for Steck east of Rockwood (May 9 to end of June)
Middle image below: Lane changes and signage for Steck west of Rockwood (May 9 to end of June)
Bottom image below: Lane changes and signage for Rockwood (June 13 to end of July)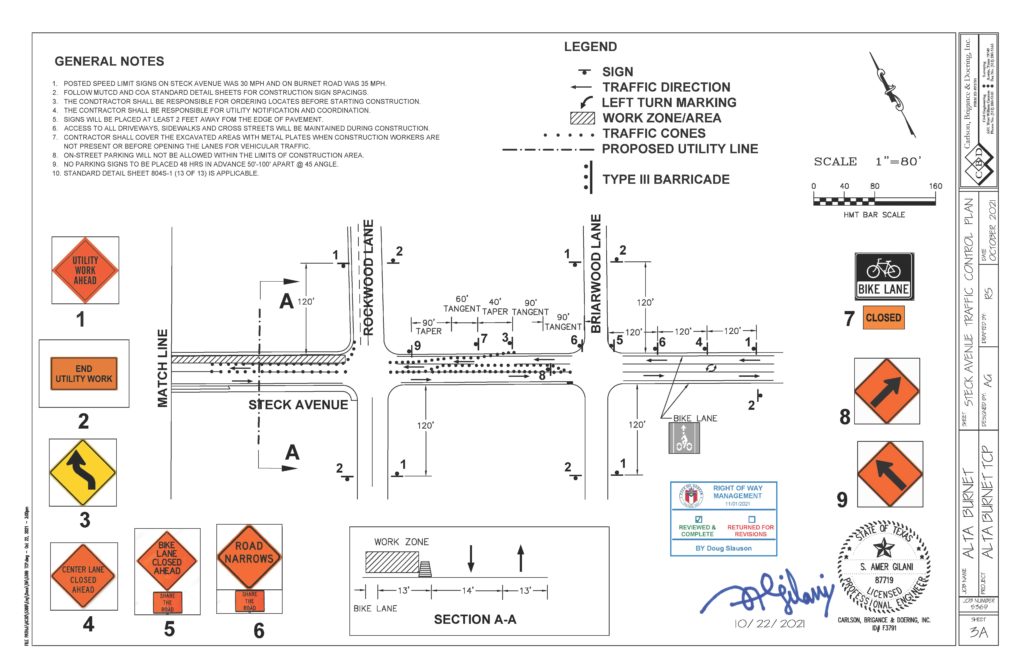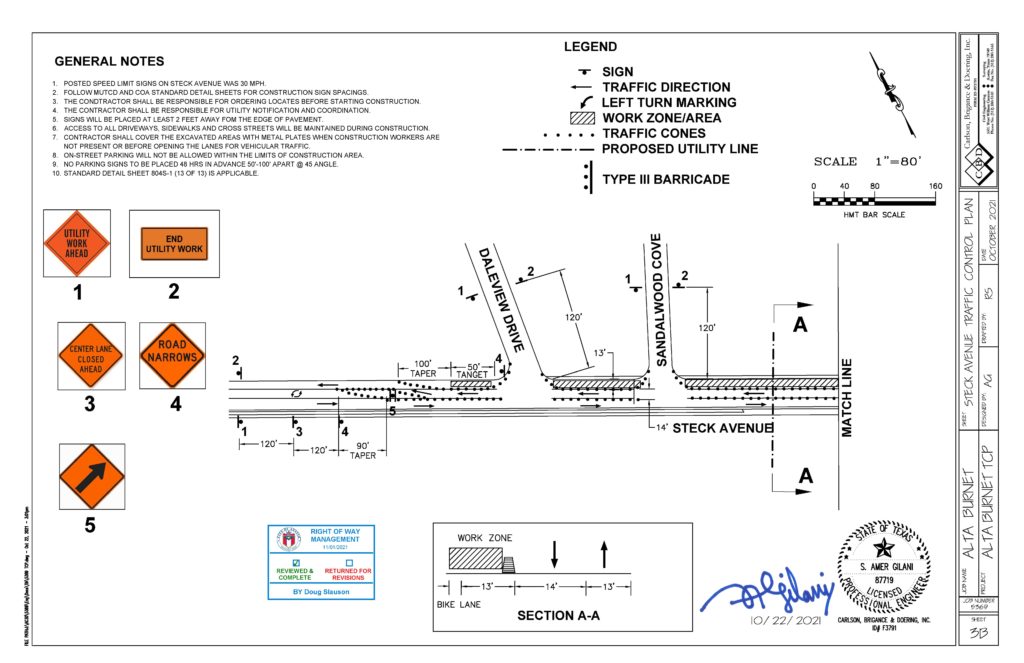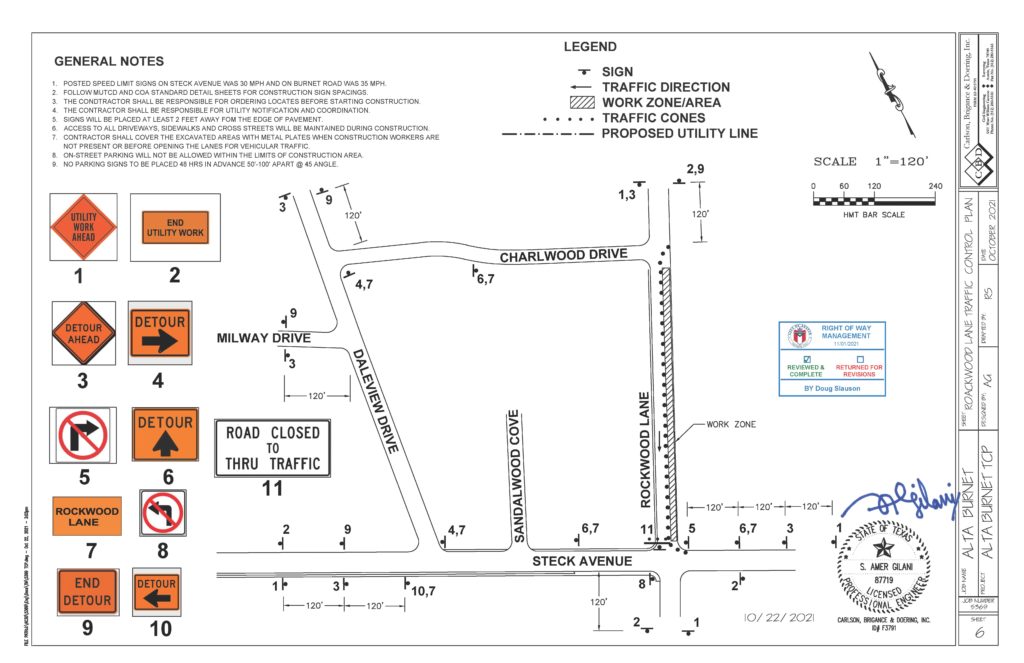 Steck Avenue Water and Wastewater Rehab Project