From Kathy Rudd, NSCNA Director:
"Books and treats and games, oh my!!!
Mark your calendars for October 26, 5:30-7pm; it's time for Pillow Elementary's Literacy Night and Community Trunk or Treat Event!
Neighbors, grab your family and head to Pillow for some Fall fun with reading activities, the Bookfair, and a Trunk or Treat to wrap up the night!
The night's festivities will take place inside and outside the school; they are open to Pillow Panthers, and to all families, students and community members who wish to come celebrate.
***We are looking for Trunk or Treat volunteers to help with the following:
-set up booths, games, or table activities outside the school
-decorate a vehicle trunk (or tailgate), or a table with Halloween decorations and "trick or treat" candy/treats. We will have spaces reserved in the parking lot for participating vehicles.
Please contact Nathan Allen with the Pillow PTA to sign up and help give our neighborhood a night to remember: rna0014@gmail.com.
Thanks so much for your time and help.
Pillow Elementary School, Austin, TX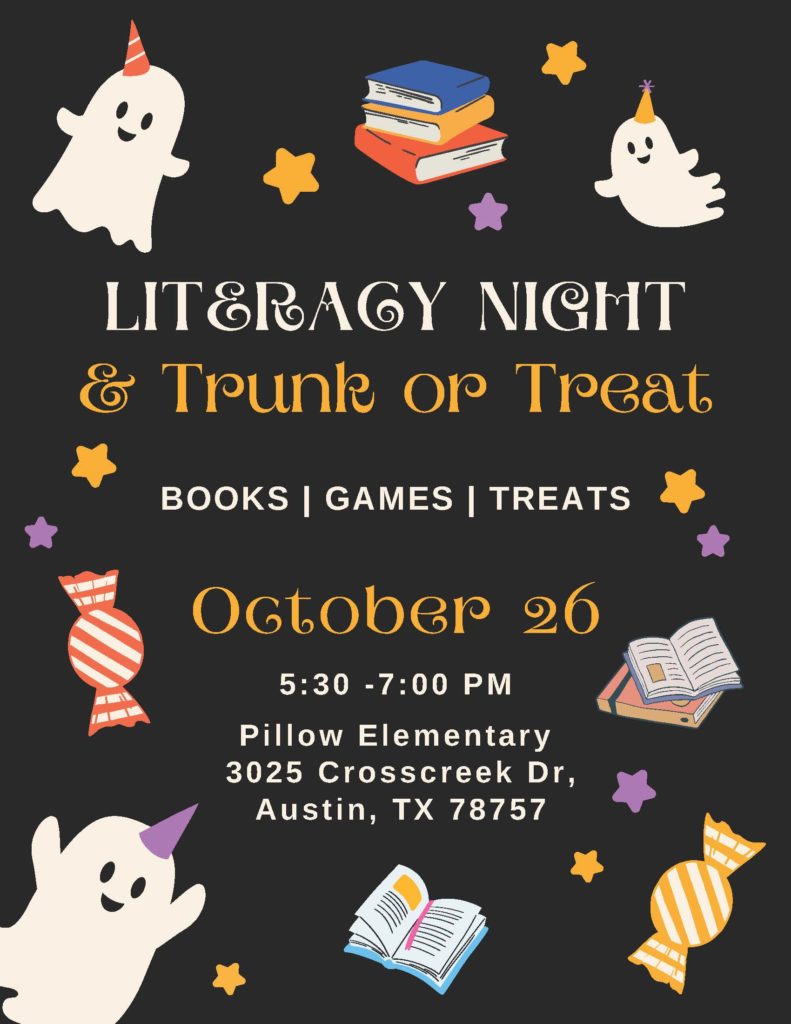 Pillow Elementary Literacy Night/Trunk or Treat Oct. 26 5:30-7 p.m.